GREEN LASER POINTERS
BLUE LASER POINTERS
RED LASER POINTERS

Sales, Repairs &amp Information
A good quality laser will work brightly for many years. A laser's alignment is crucial to high performance. Dropping your laser onto a hard surface can knock out the alignment.

We can re-align lasers for a small fee. In most cases, the exchange of the laser to a new one, is included within the small fee. Otherwise, we repair yours, and return it.


"Beware cheap laser products!"

WE ARE LICENSED IMPORTERS AND SUPPLIERS OF HIGH POWERED GREEN LASER POINTERS
LESS THAN 1mW TO 500mW


PROGRESS ON NEW "LEGAL" 1MW GREEN LASER POINTERS FOR ASTRONOMY
Federal Laws in Australia, may soon be put in place which will not allow Lasers above 1mW to be purchased without a licence or permit. These laws already exist in some states.

We have now been able to develop a Green Laser Pointer which will produce a beam using less than 1mW. The Lasers are also 2cm shorter than the standard models. The Lasers are of the highest quality.

As light pollution determines how well a beam is produced, I will try to describe how well the new 1mW Lasers perform in various light polluted conditions.

10/10 Total Dark Skies (no light pollution) - no problems, the laser will produce a beam bright enough for pointing out stars to a person next to you. It is bright enough to be used a Finderscope for your Telescope.

9/10 Darkness - our local forest is fairly dark. With no dark eye adaption, no problem seeing the beam.

8/10 Darkness - suburban lighting with dark eye adaption - no problem seeing the beam.

7/10 Darkness - suburban lighting with only 10mins dark adaption - the beam can be seen when using the laser for pointing out stars to someone next to me, or used as a Telescope Finderscope.

5/10 Darkness - Average Suburbia - full dark adaption is needed. No interruption from occassional car head lights. Difficult to see the beam going all the way up to stars.

2/10 City Skies - not a hope! 8-)

New 1mW Green Laser Pointer for Astronomy $100AUD.

For those who have Light Pollution Meters (Sky Quality Meters), please contact us and we will try the laser under those conditions. If you would like to buy a Sky Quality Meter, they are $155AUD.


NEW! WATERPROOF DIVER'S GREEN LASER POINTER
$160AUD or $120US or £65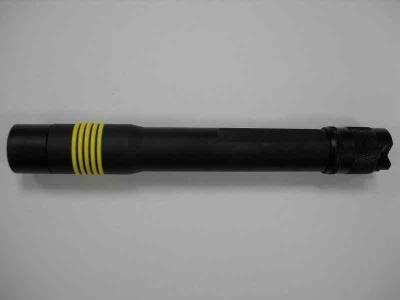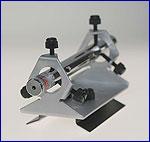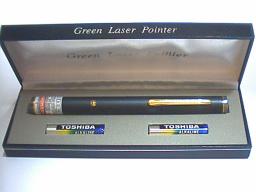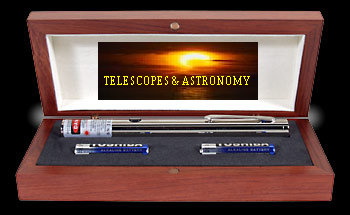 TELESCOPES
&amp ASTRONOMY


Continuous output diode pumped green laser pointers. They are designed for pointing to the desired targets in the night sky (astronomy), on projection screens, video monitors, presentation graphics and aiming any opaque surface or objects as far as 1000 meters. A 532nm green laser is 30 times brighter, and much more sensitive, to human eyes than a 670nm red laser output of the same power. Hence, green lasers are more visible than red lasers for great distances. Various fashion designs and colour options.

Please email us for our range of Green Laser Stage Lights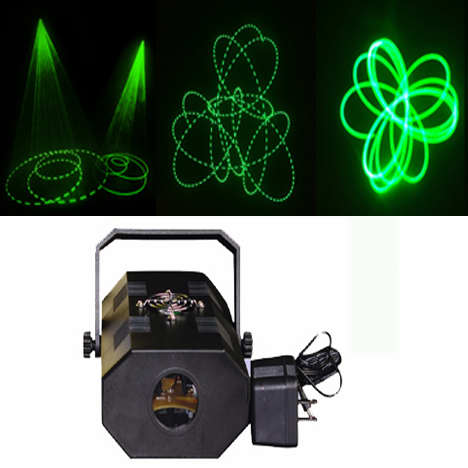 TELESCOPES, ACCESSORIES, MOUNTS, OPTICAL TUBES, BINOCULARS, SPOTTING SCOPES, PUBLICATIONS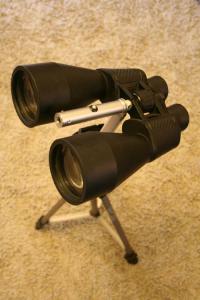 BINOCULAR
LASER
FINDERSCOPE
20mW
$190AUD









TELESCOPE LASER HOLDER &amp BRACKET
$65AUD

















HIGH RISE GREEN LASER POINTER HOLDER &amp BRACKET
$65AUD






GREEN LASER POINTERS



JLP Series Green Laser Pointer
JLP-1mW -  $80AUD
JLP-5mW -  $115AUD
JLP-10mW - $170AUD
JLP-20mW -  $240AUD
JLP-30mW -  $280AUD
JLP-100mW - $490AUD
JLP-350mW - $990AUD
JLP-400mW - $1190AUD

Astronomy Green Laser Pointer $100AUD

Output power:	CLII, less than 1mW	
	                CLIIIa, less than 5mW	
Wavelength: 	532nm	
Operation voltage: 	3VDC 	
Output mode: 	CW	
Average current : 	<300mA	
Beam divergence: 	< 1.2 mrad	
Battery source: 	2 x AAA	
Dimension:	f 13.5 x 151 mm (for AAA battery)	
Weight: 	                70 grams (batteries excluded)	
Colors: 	                Silver/Dark navy


GPS-U05A - 30mW - $275AUD or $210US or £110
Output power:	30mw
Dimension:	13.5mm(dia.)*150mm(L)
Wavelength:	532nm
Average Iop:	<250mA
Output mode:	CW
Battery:		AAA*2


GPS-125A - 125mW - $750AUD or $580US or £295
Size:           	                13x143mm	
Wavelength:	                532nm	
Laser Body:	                Black Polished Brass 	
Transverse Mode:	                TEM00	
Output Power:	                15mW - 125mW	
Beam Divergence:	                0.8mRad - 1.0mRad	
Beam Diameter:	                1.6mm	
Power Consumption:	600mA	
Power supply:	                2 X AAA 1.5V	
Battery Lifetime:	                90 min	
Switch:     	                Momentary On/Off Button	
Expected lifetime:	                >5,000 hours	
Warranty:     	                3 months	


ULTIMATE U300
Output power:	CLII, less than 1 mW  	
	                CLIIIa, less than 5 mW	
Wavelength:	532nm		
Dimensions(Lx?) :	154mm x 13mm	
Weight:	                44g (Batteries Excluded)	
Operation Voltage:	3VDC	
Output Mode:	CW 	
Average lop:	< 300 mA	
Beam Divergence:	< 1.2 mrad	
Battery:	                2 x "AAA" Alkaline Batteries



SUPER GREEN S200-P Green Laser Pointer
$115AUD or $86US or £47
Output power:	CLII, less than 1 mW	
	                CLIIIa, less than 5 mW	
Wavelength:	532nm	
Dimensions(Lx?) :	156mm x 13mm	
Weight:	                52g (Batteries Excluded)	
Operation Voltage:	3VDC	
Output Mode:	CW 	
Average lop:	< 300 mA	
Beam Divergence:	< 1.2 mrad	
Battery:	                2 x "AAA" Alkaline Batteries	
Colors:	                Silver/ Pearl	

		
SUPER GREEN S200-S Green Laser Pointer
$115AUD or $86US or £47
Output power:	CLII, less than 1 mW	
	                CLIIIa, less than 5 mW	
Wavelength:	532nm	
Dimensions(Lx?) :	156mm x 13mm	
Weight:	                52g (Batteries Excluded)	
Operation Voltage:	3VDC	
Output Mode:	CW 	
Average lop:	< 300 mA	
Beam Divergence:	< 1.2 mrad	
Battery:	                2 x "AAA" Alkaline Batteries	
Colors:	                Silver/ Pearl	

		
ADJUSTABLE FOCUS Green Pointer CF-B
Output power:	CLII, less than 1 mW	
	                CLIIIa, less than 5 mW	
Wavelength:	532nm	
Dimensions(Lx?) :	156mm x 13mm	
Weight:	                52g (Batteries Excluded)	
Operation Voltage:	3VDC	
Output Mode:	CW 	
Average lop:	< 300 mA	
Beam Divergence:	< 1.2 mrad	
Battery:	                2 x "AAA" Alkaline Batteries	
Colors:	                Silver/ Pearl	

		
GREEN STAR Pointer GSP-B
Output power:	CLII, less than 1 mW	
	                CLIIIa, less than 5 mW	
Wavelength:	532nm	
Dimensions(Lx?) :	156mm x 13mm	
Weight:	                52g (Batteries Excluded)	
Operation Voltage:	3VDC	
Output Mode:	CW 	
Average lop:	< 300 mA	
Beam Divergence:	< 1.2 mrad	
Battery:	                2 x "AAA" Alkaline Batteries	
Colors:	                Silver/ Pearl	

		
Green Laser Pointer JLPS-B (ON/OFF SWITCH)
Output power:	CLII, less than 1mW	
	                CLIIIa, less than 5mW	
Wavelength: 	532nm	
Operation voltage: 	3VDC 	
Output mode: 	CW	
Average current : 	<300mA	
Beam divergence: 	< 1.2 mrad	
Battery source: 	2 x AAA	
Dimension:	f 13.5 x 151 mm (for AAA battery)	
Weight: 	                70 grams (batteries excluded)	
Colors: 	                Silver/Dark navy	

		
Green Laser Module JPM
Output power:	CLII, less than 1 mW	
	                CLIIIa, less than 5 mW	
Wavelength:	532nm	
Dimensions(Lx?) :	156mm x 13mm	
Weight:	                52g (Batteries Excluded)	
Operation Voltage:	3VDC	
Output Mode:	CW 	
Average lop:	< 300 mA	
Beam Divergence:	< 1.2 mrad	
Battery:	                2 x "AAA" Alkaline Batteries	
Colors:	                Silver/ Pearl	

		
Green Laser Module JPM-B
Output power:	CLII, less than 1 mW	
	                CLIIIa, less than 5 mW	
Wavelength:	532nm	
Dimensions(Lx?) :	156mm x 13mm	
Weight:	                52g (Batteries Excluded)	
Operation Voltage:	3VDC	
Output Mode:	CW 	
Average lop:	< 300 mA	
Beam Divergence:	< 1.2 mrad	
Battery:	                2 x "AAA" Alkaline Batteries	
Colors:	                Silver/ Pearl	

		
Green Laser Module JPM-C
Output power:	CLII, less than 1 mW	
	                CLIIIa, less than 5 mW	
Wavelength:	532nm	
Dimensions(Lx?) :	156mm x 13mm	
Weight:	                52g (Batteries Excluded)	
Operation Voltage:	3VDC	
Output Mode:	CW 	
Average lop:	< 300 mA	
Beam Divergence:	< 1.2 mrad	
Battery:	                2 x "AAA" Alkaline Batteries	
Colors:	                Silver/ Pearl	

		
SUPER GREEN S200-P Green Laser Pointer
$115AUD or $86US or £47
Output power:	CLII, less than 1 mW	
	                CLIIIa, less than 5 mW	
Wavelength:	532nm	
Dimensions(Lx?) :	156mm x 13mm	
Weight:	                52g (Batteries Excluded)	
Operation Voltage:	3VDC	
Output Mode:	CW 	
Average lop:	< 300 mA	
Beam Divergence:	< 1.2 mrad	
Battery:	                2 x "AAA" Alkaline Batteries	
Colors:	                Silver/ Pearl	

		
END